Events
Anzac Day 2019
The Australian and New Zealand communities attended an ANZAC Day Dawn Service which was held on Thursday 25 April 2019 at 5.45 am at Phuket Yacht Club.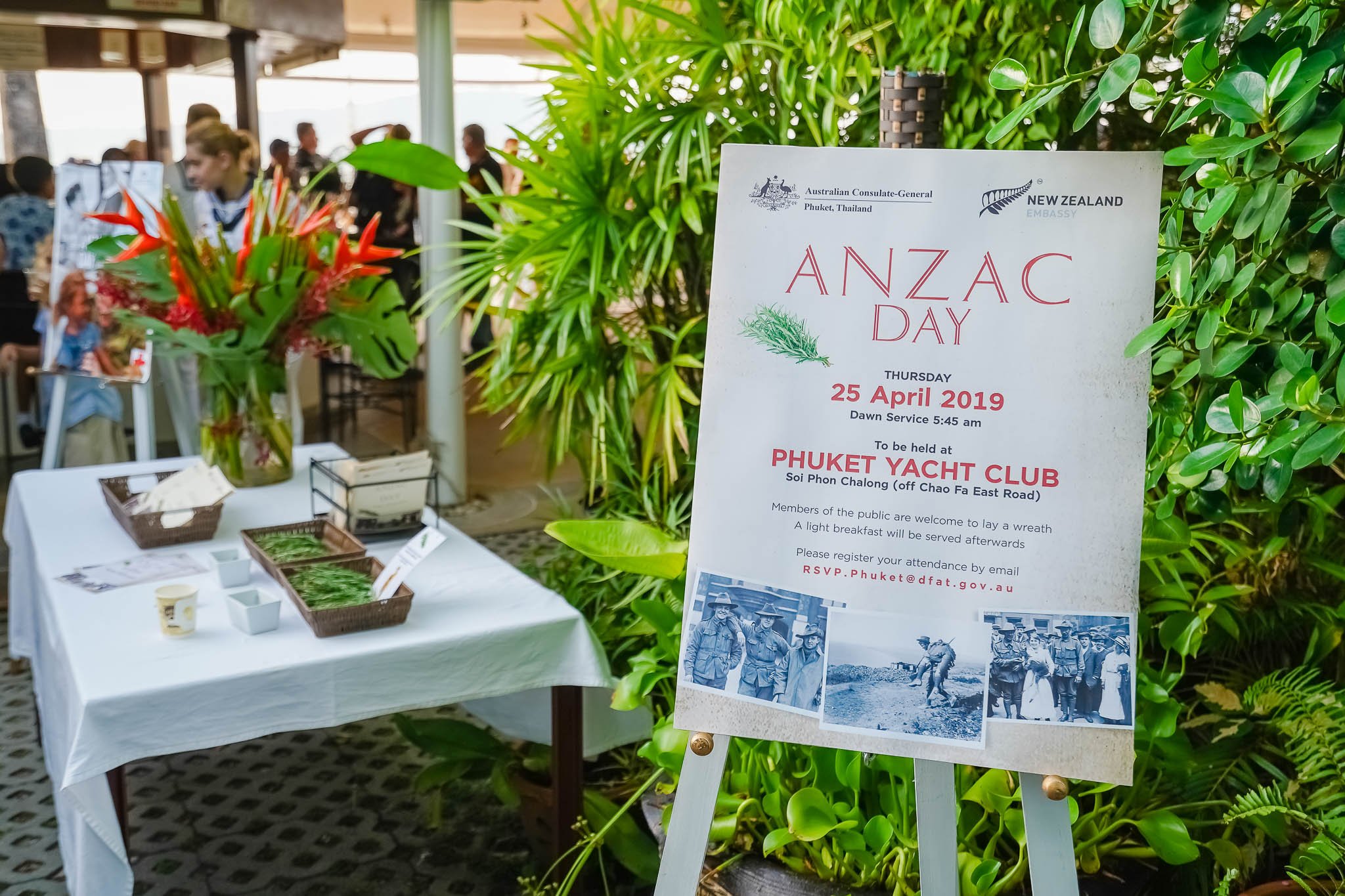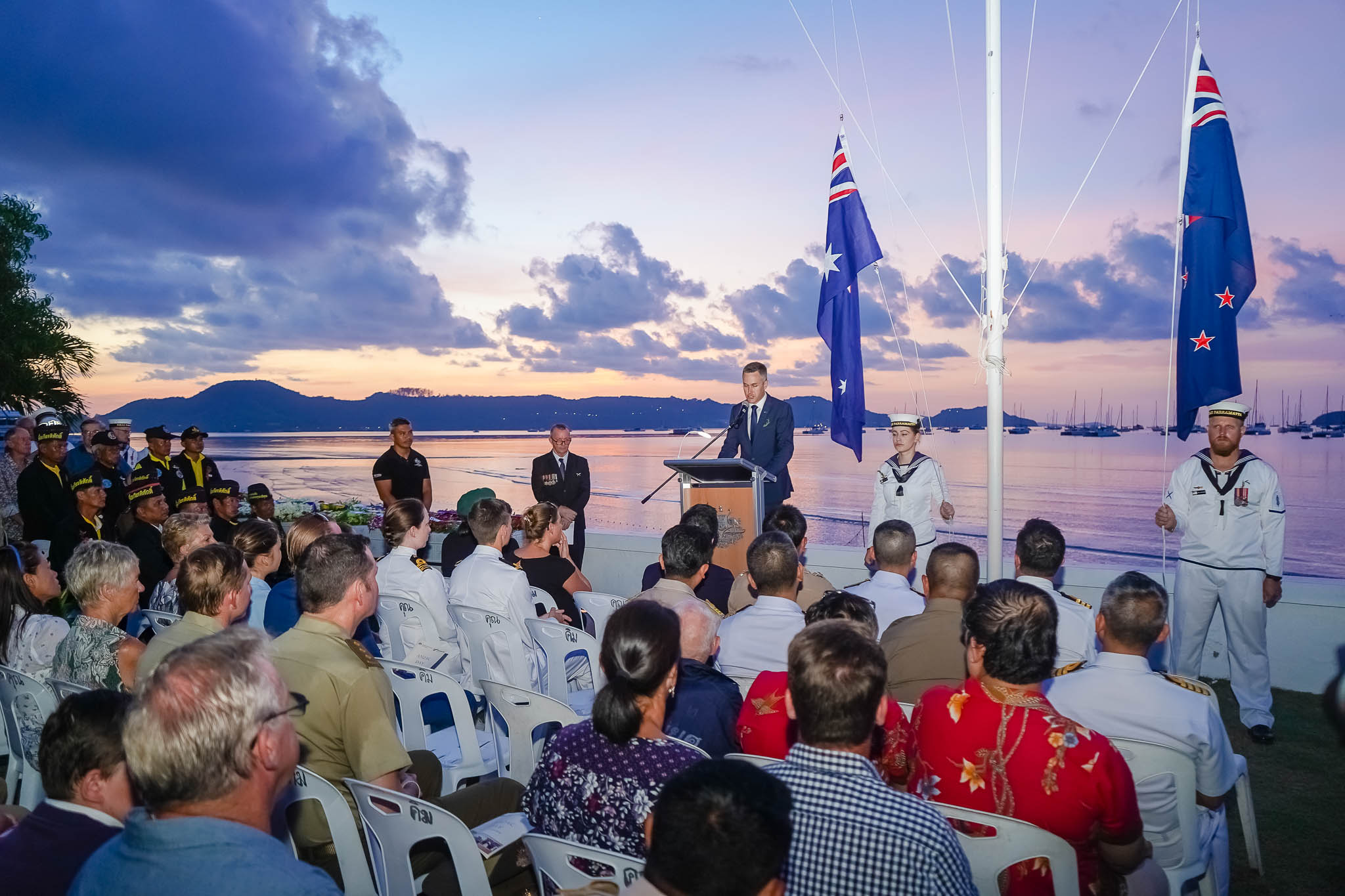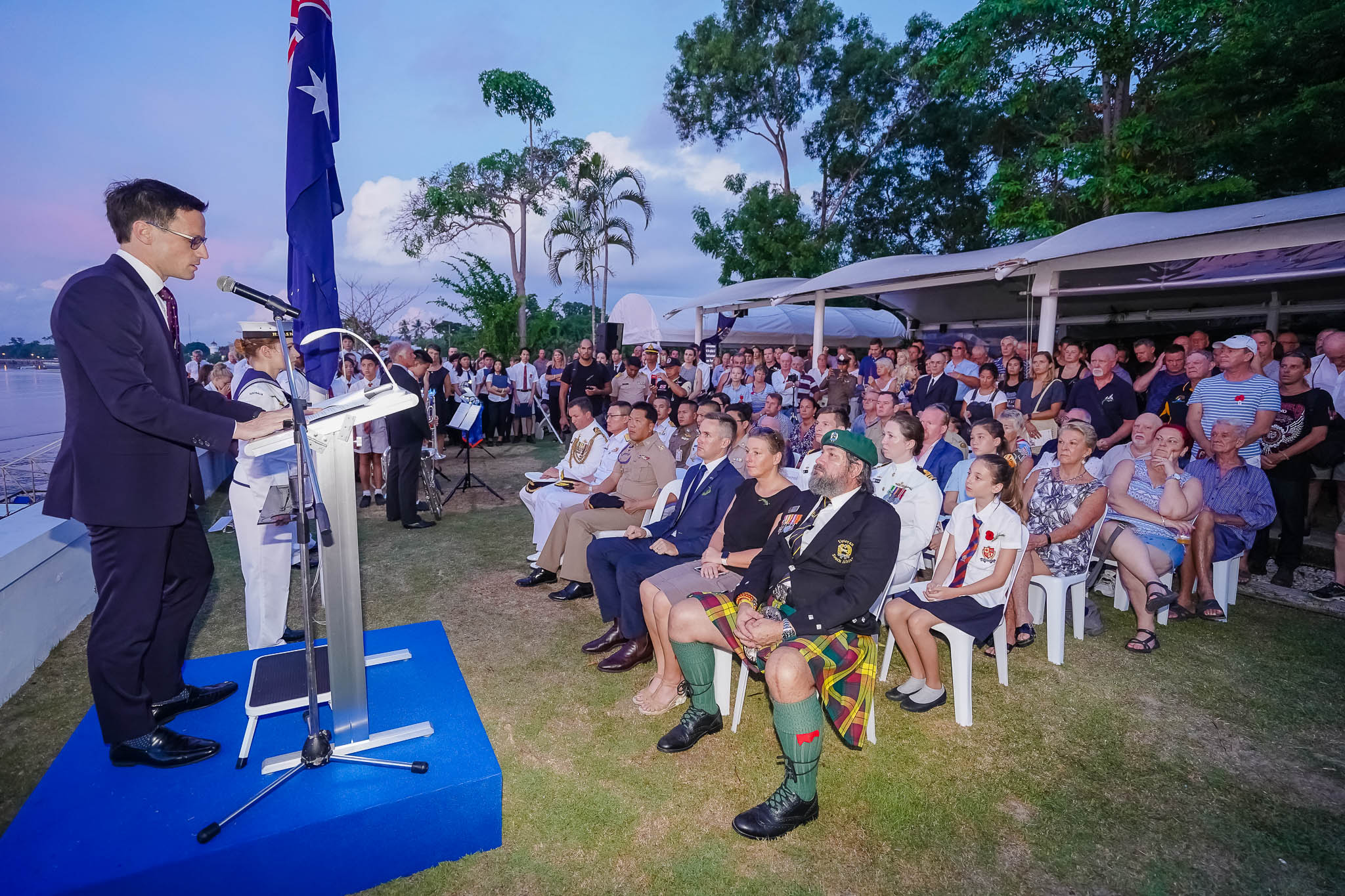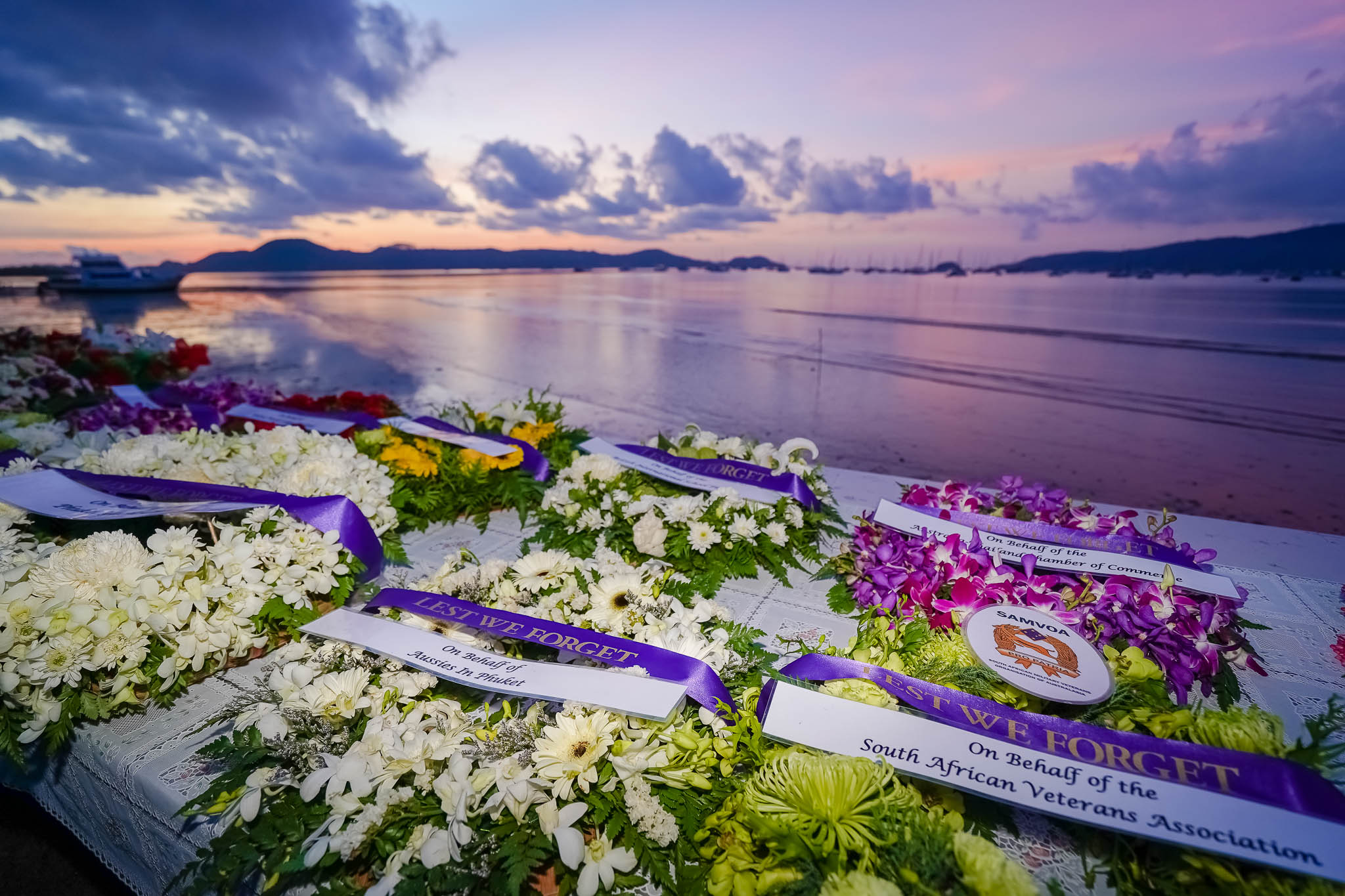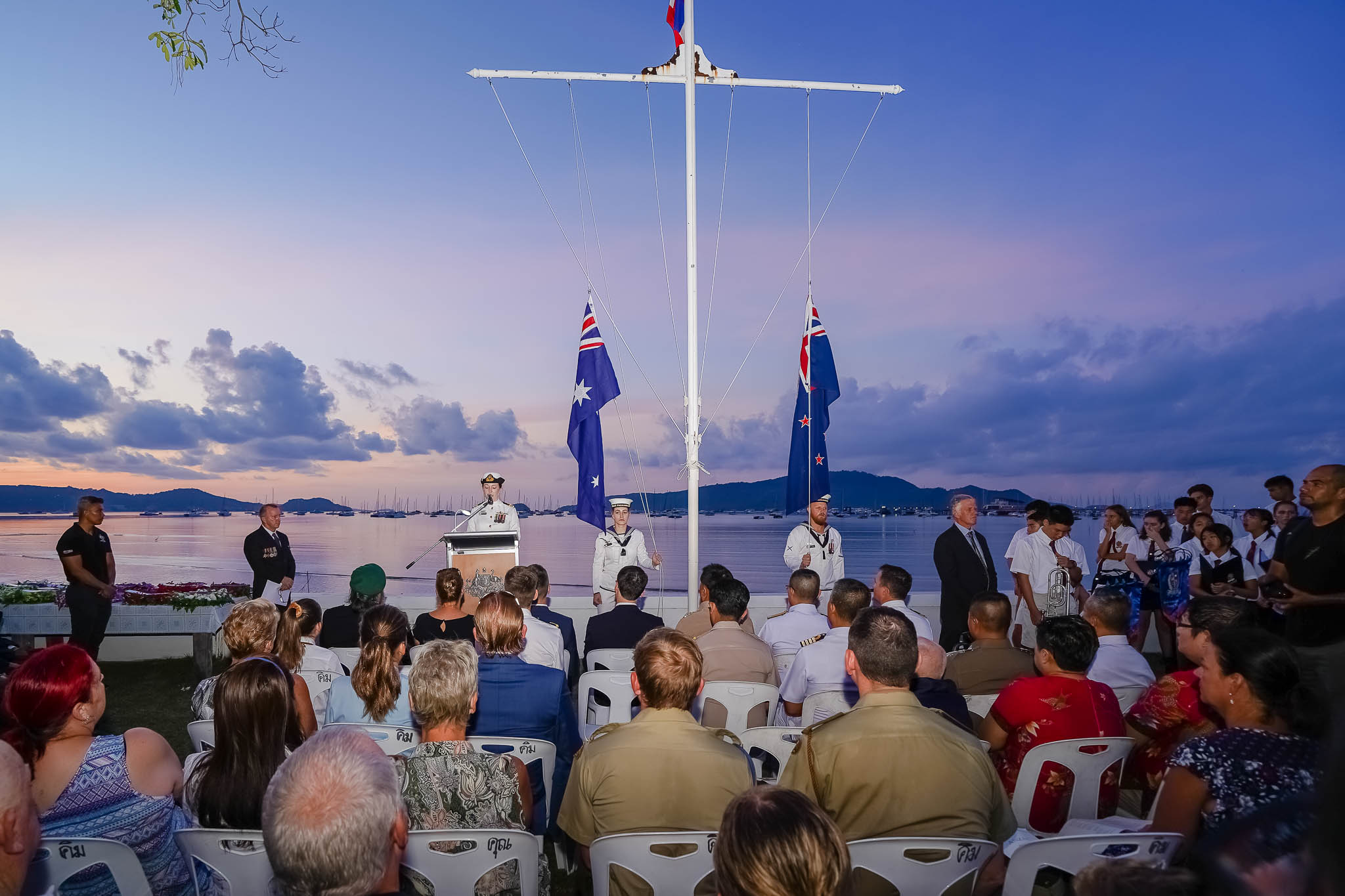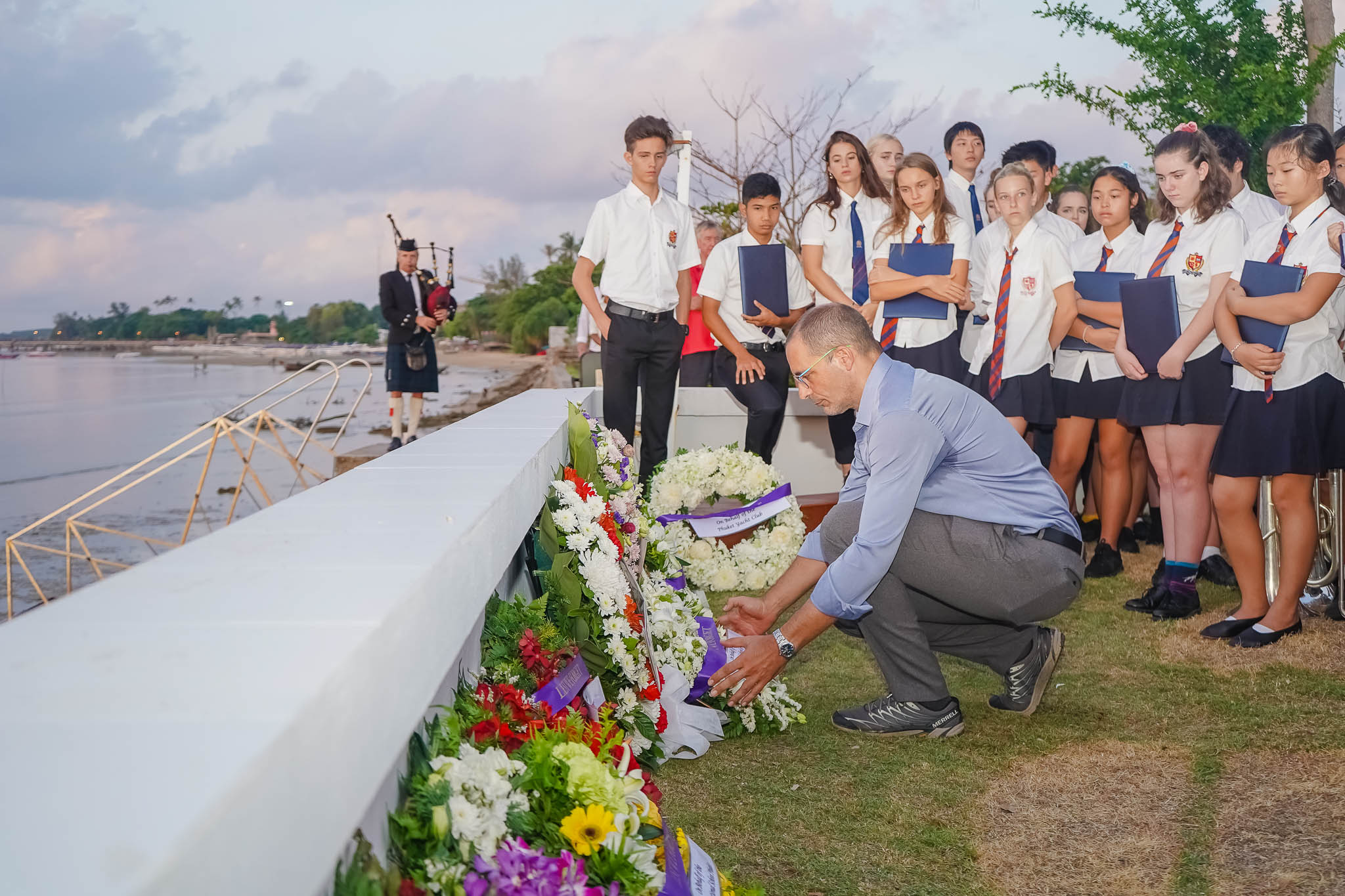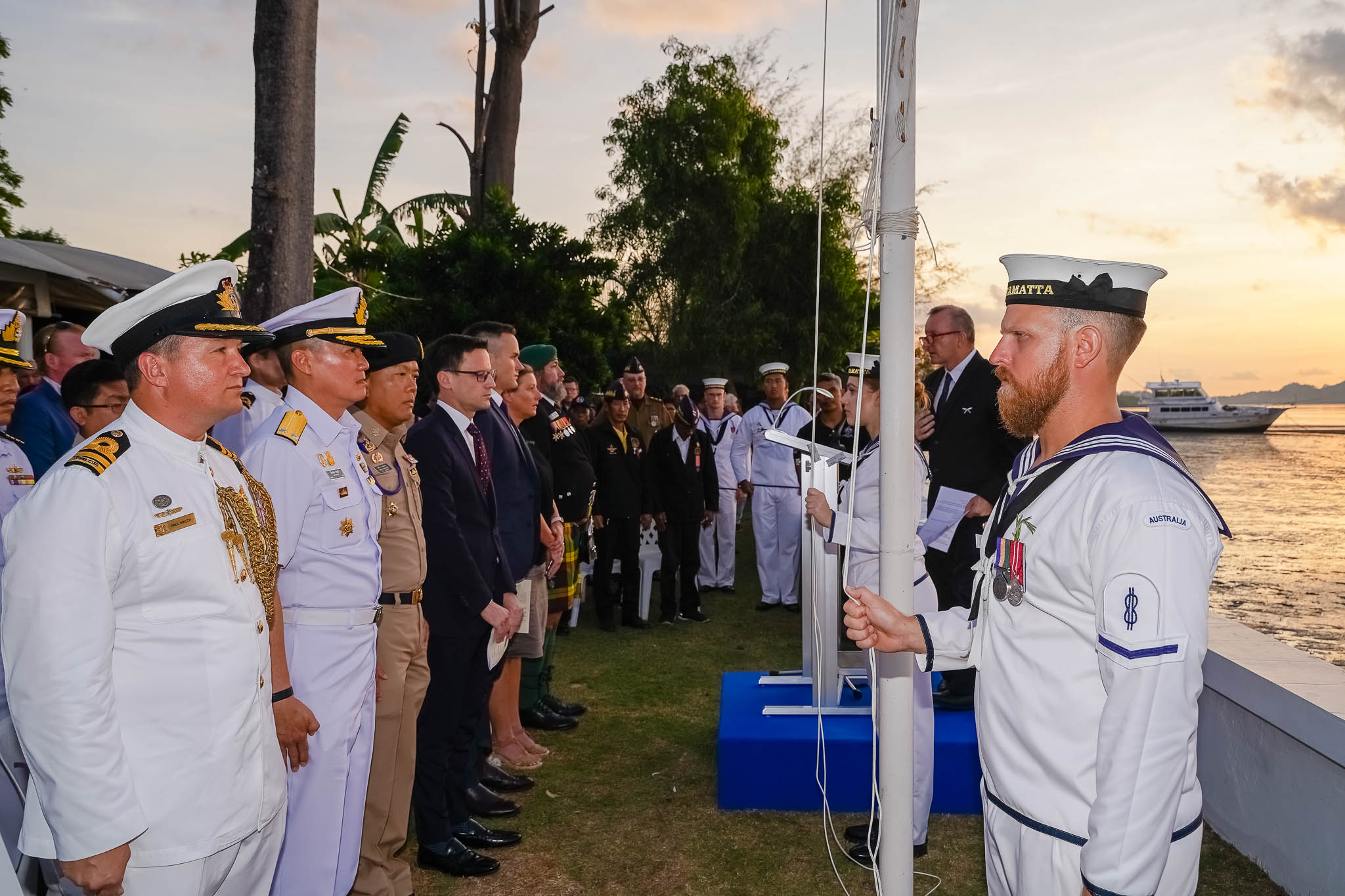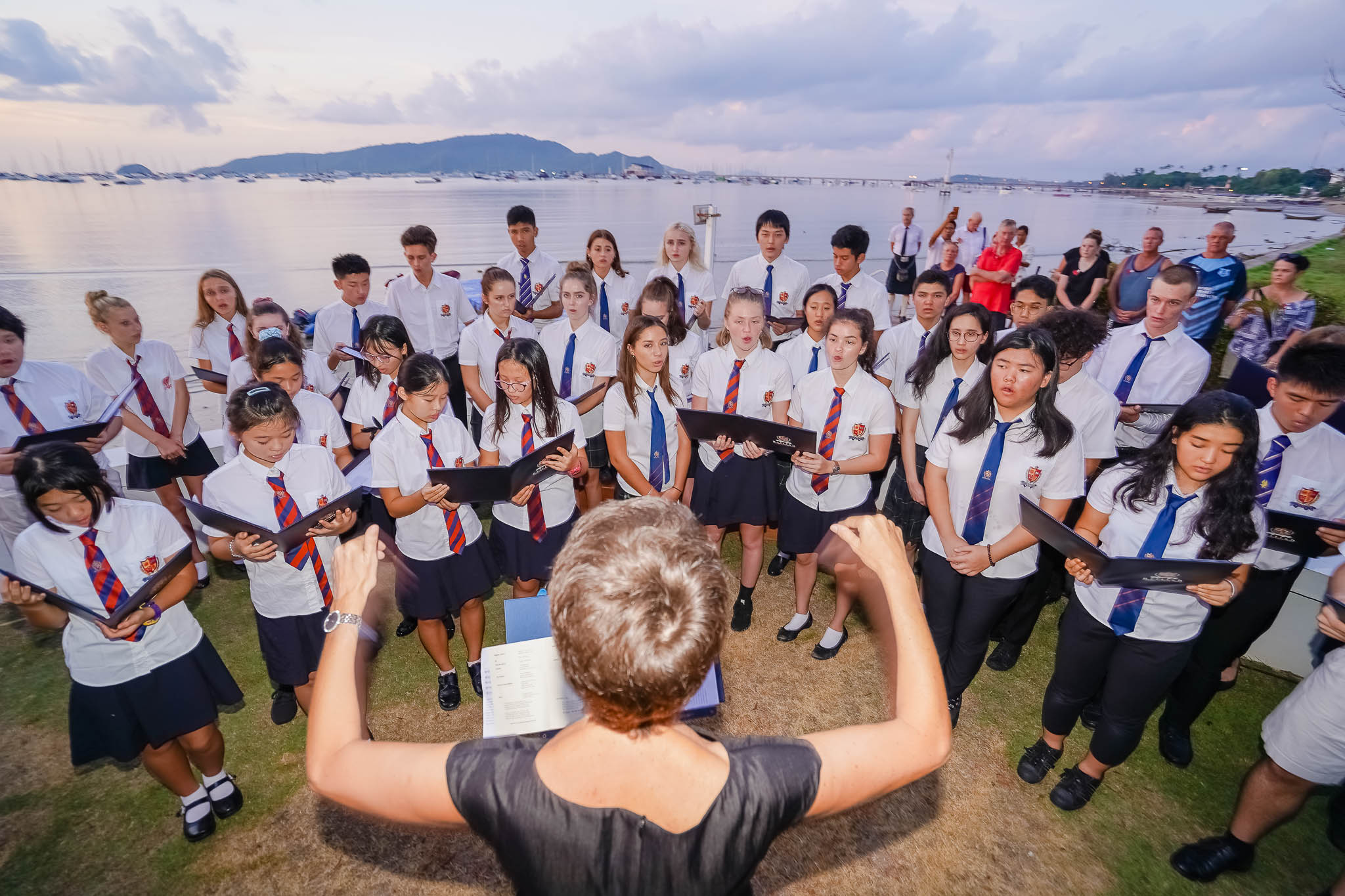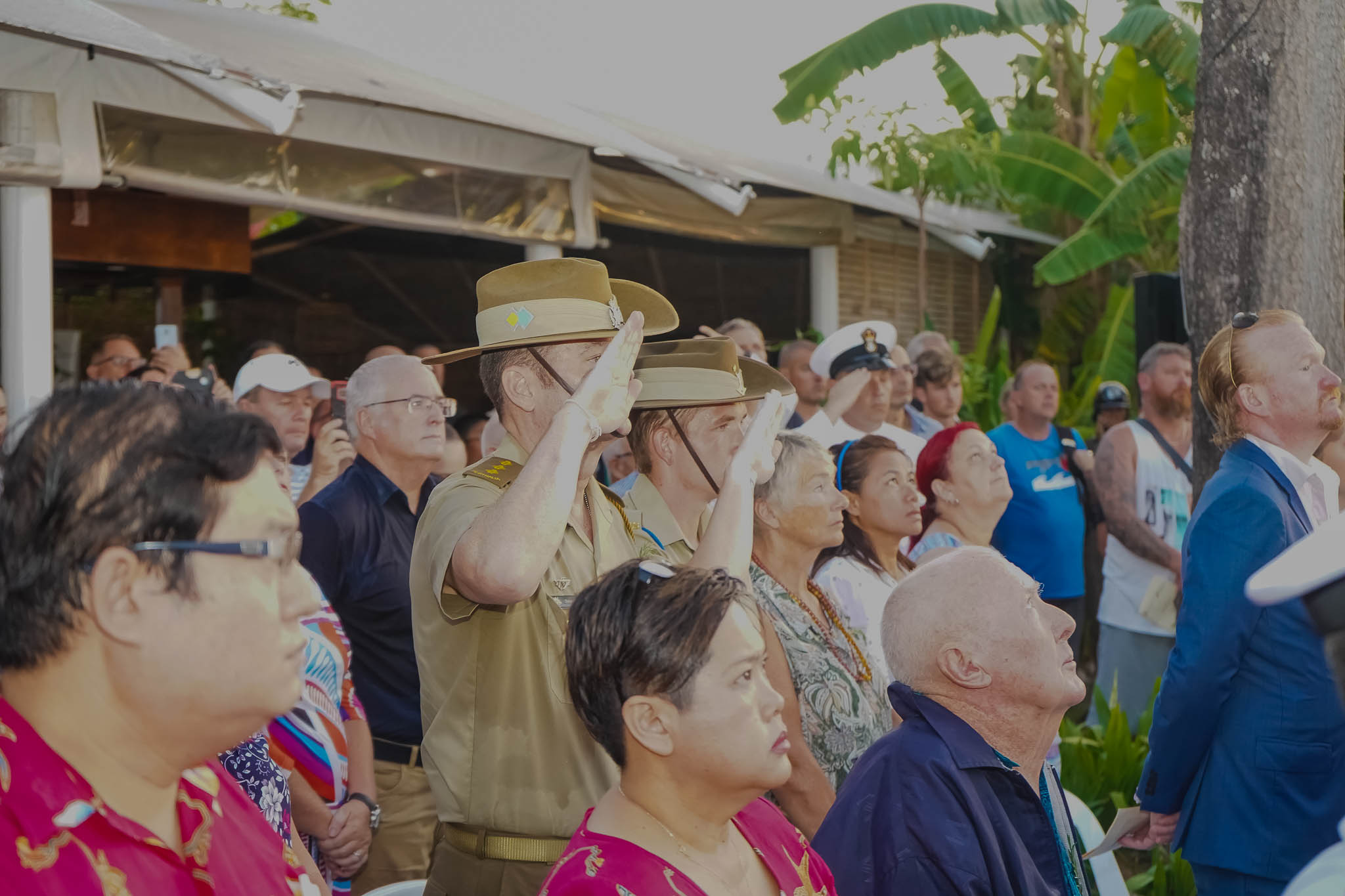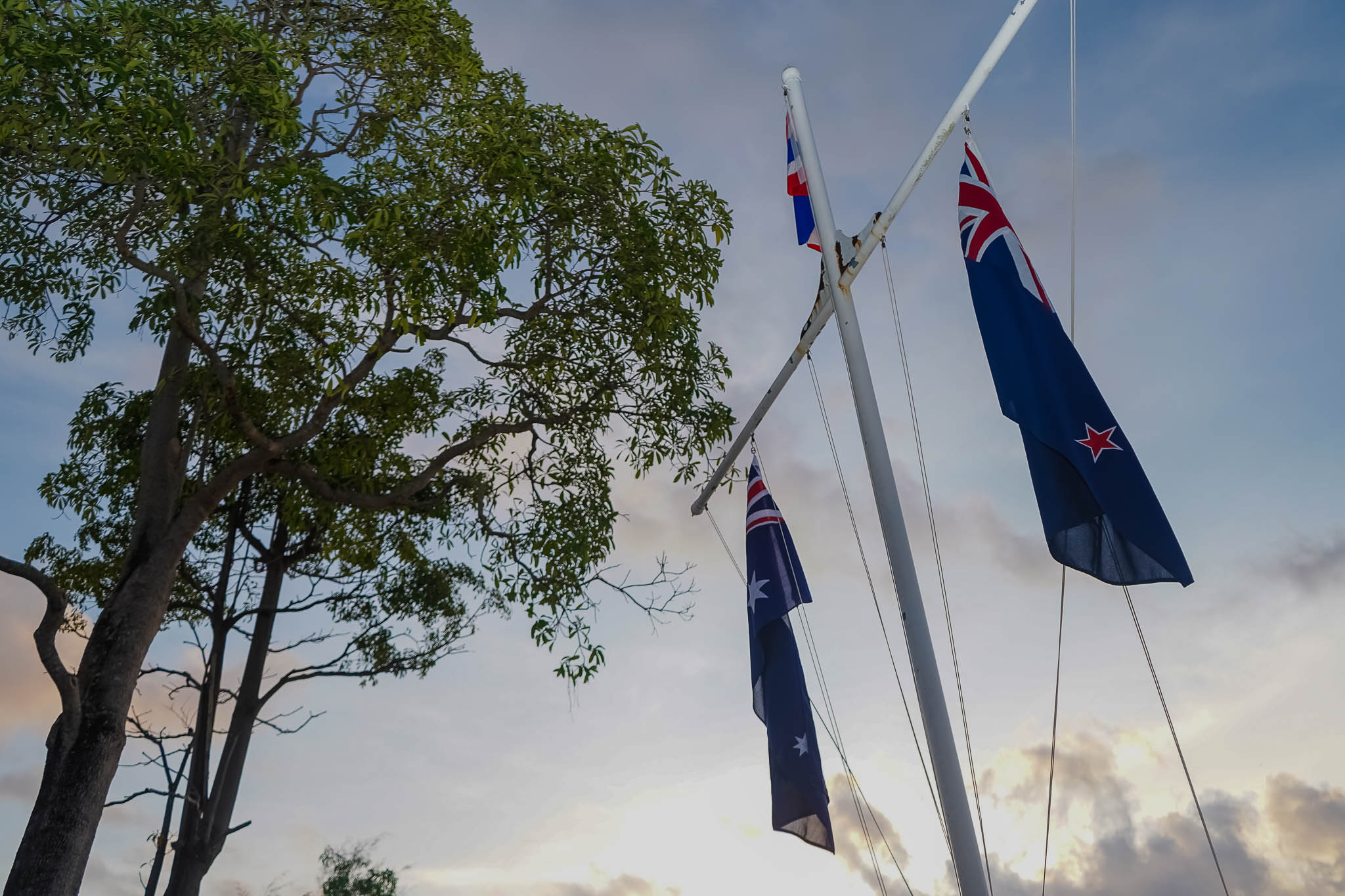 Anzac Day 2018
Mr Craig Ferguson, Australian Consul-General to Phuket, joined Australians in southern Thailand at the Anzac Day memorial service and wreath laying ceremony at the Phuket Yacht Club on 25 April 2018.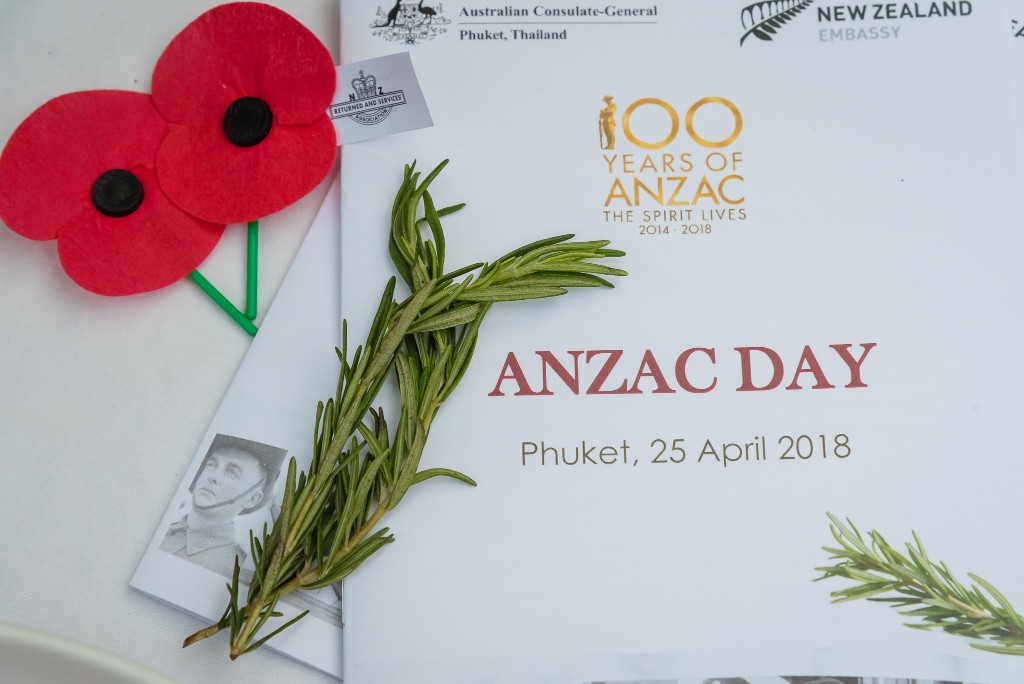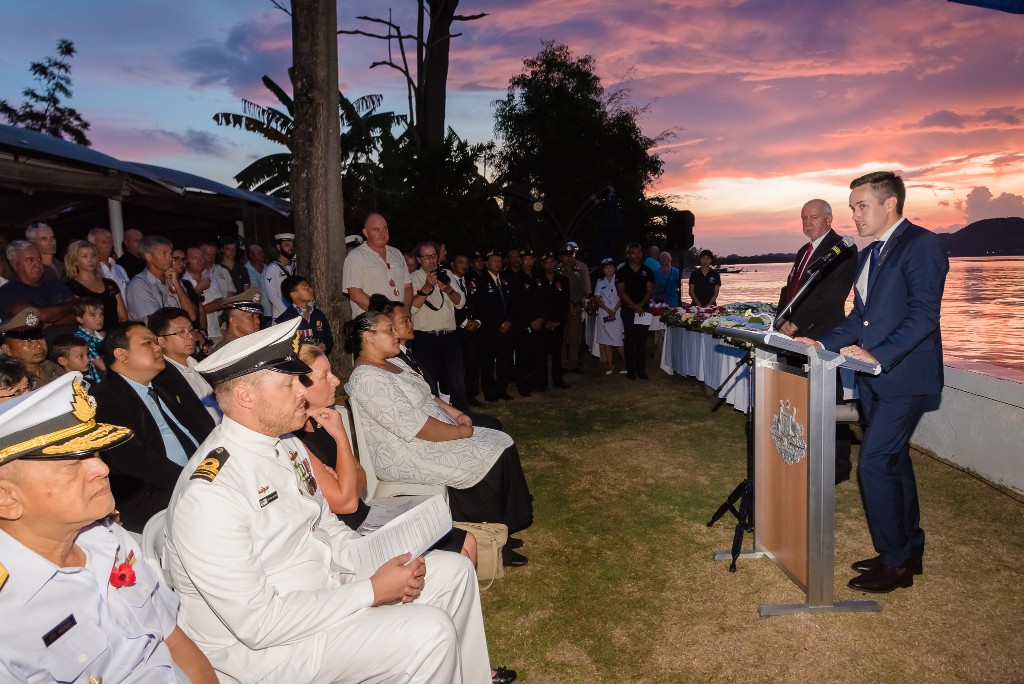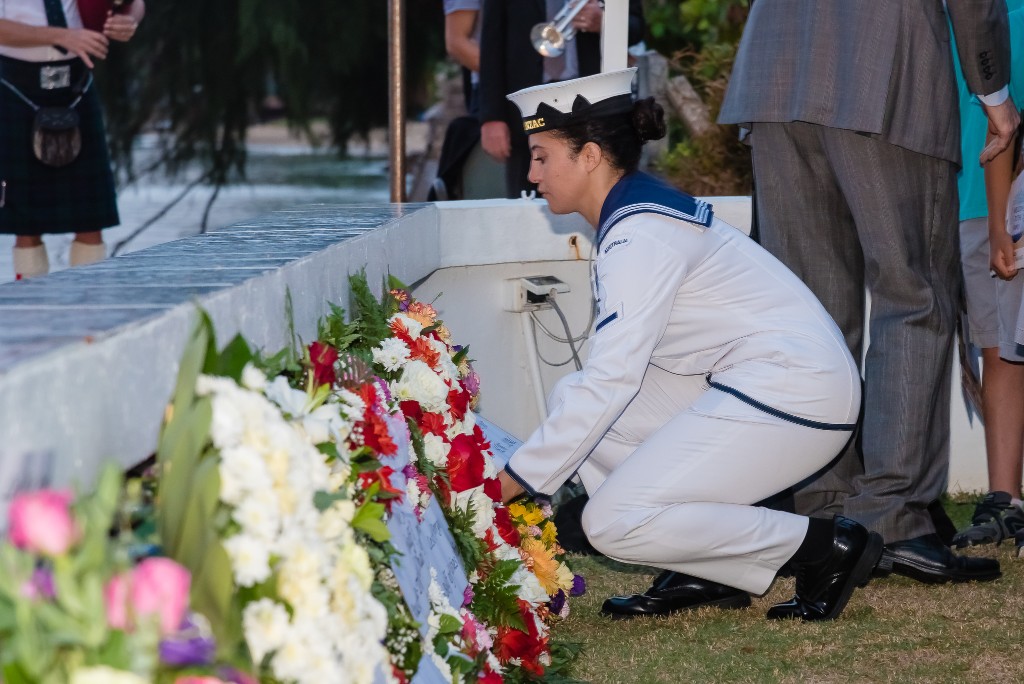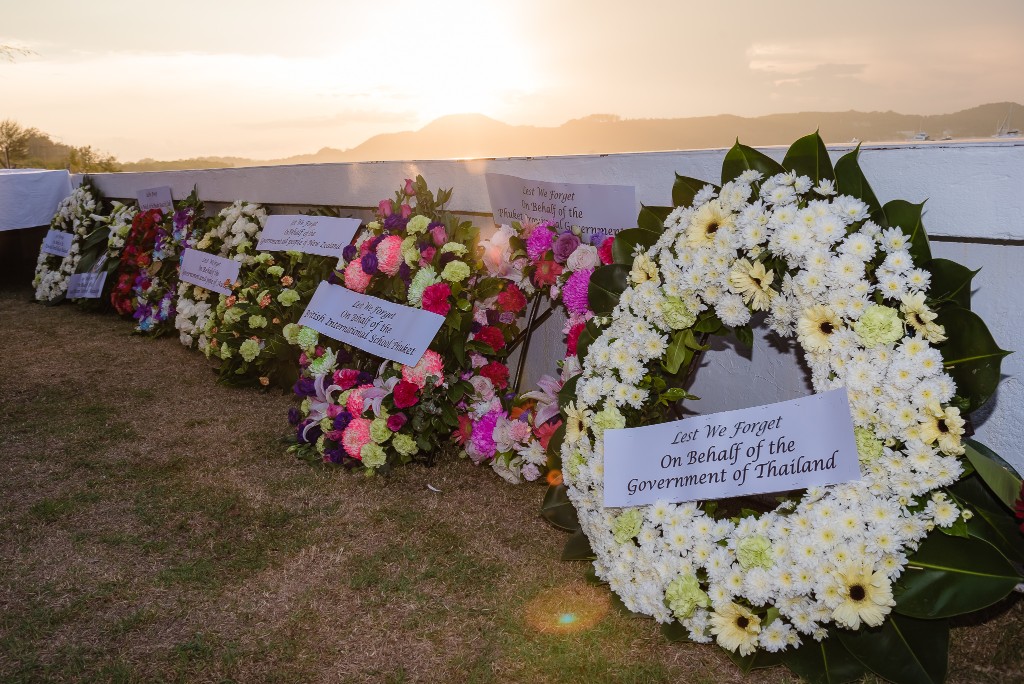 Australian Alumni Networking Event in Phuket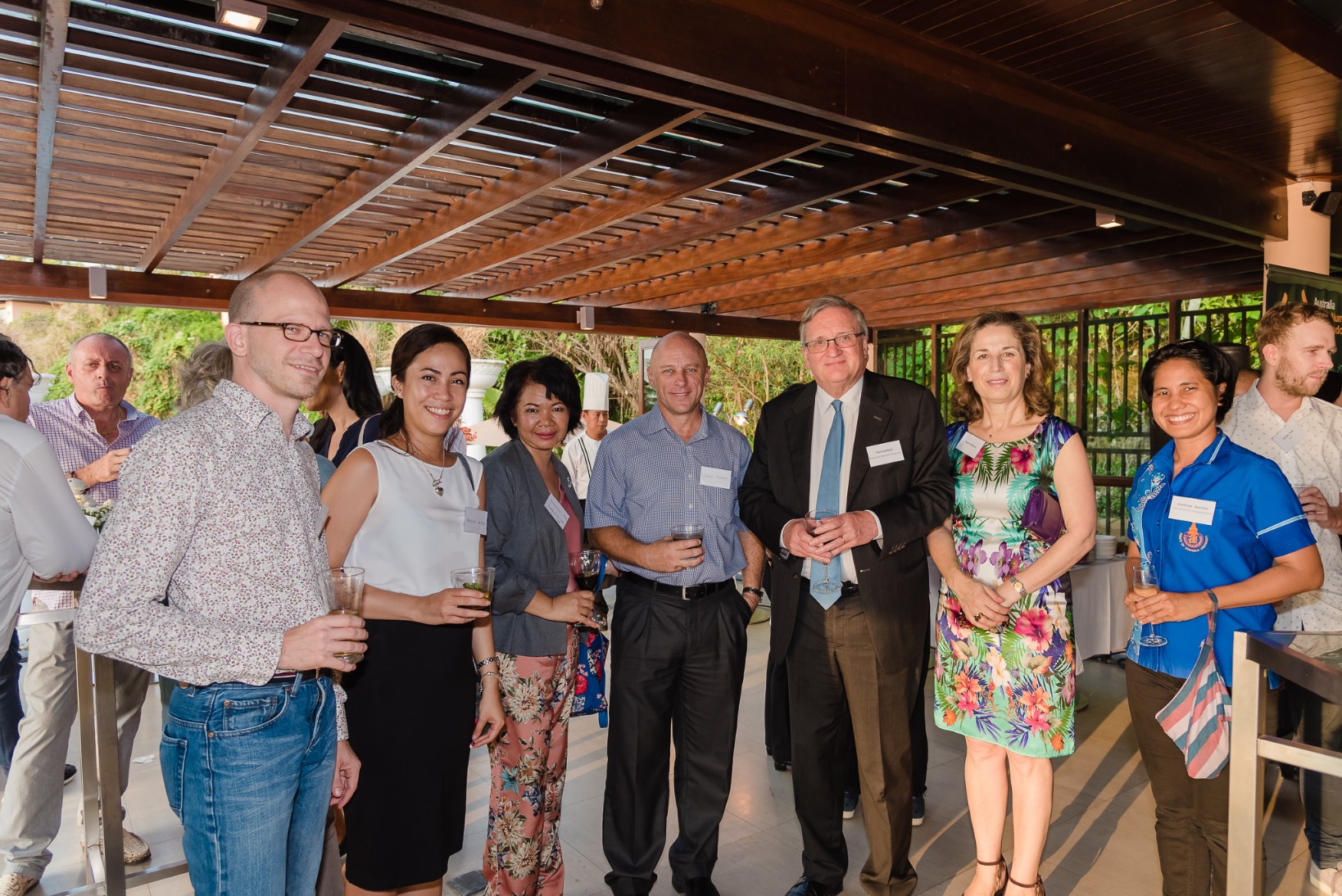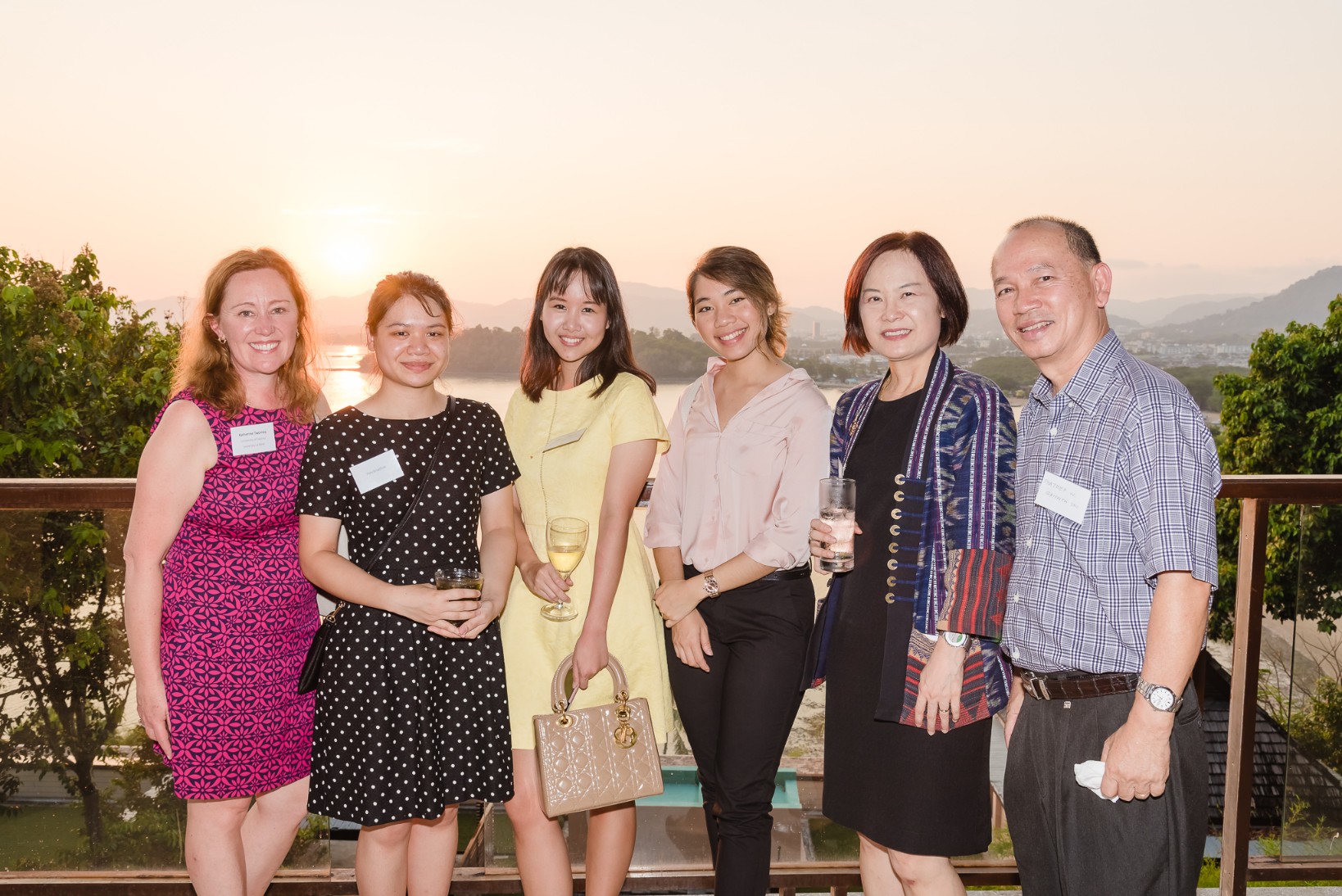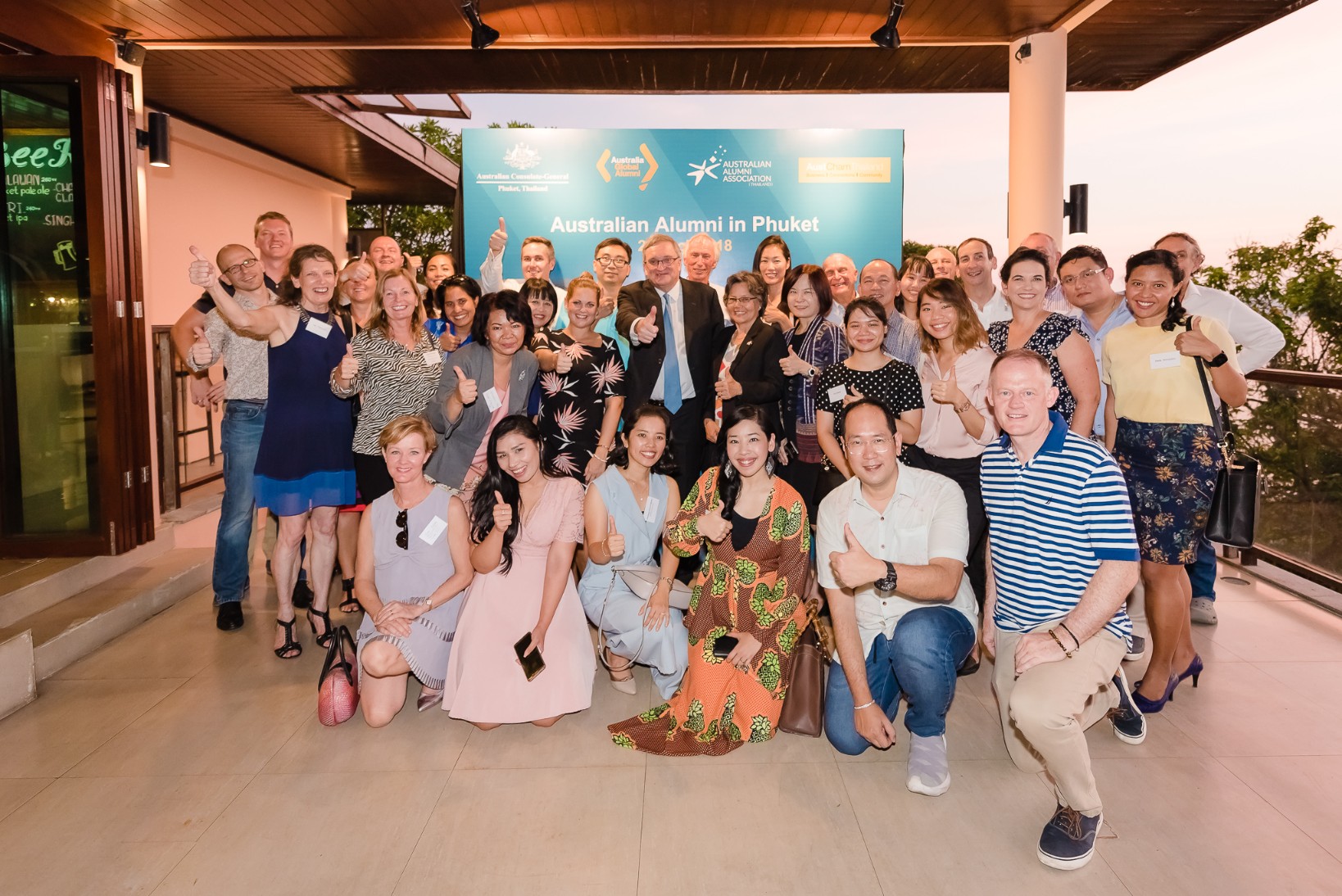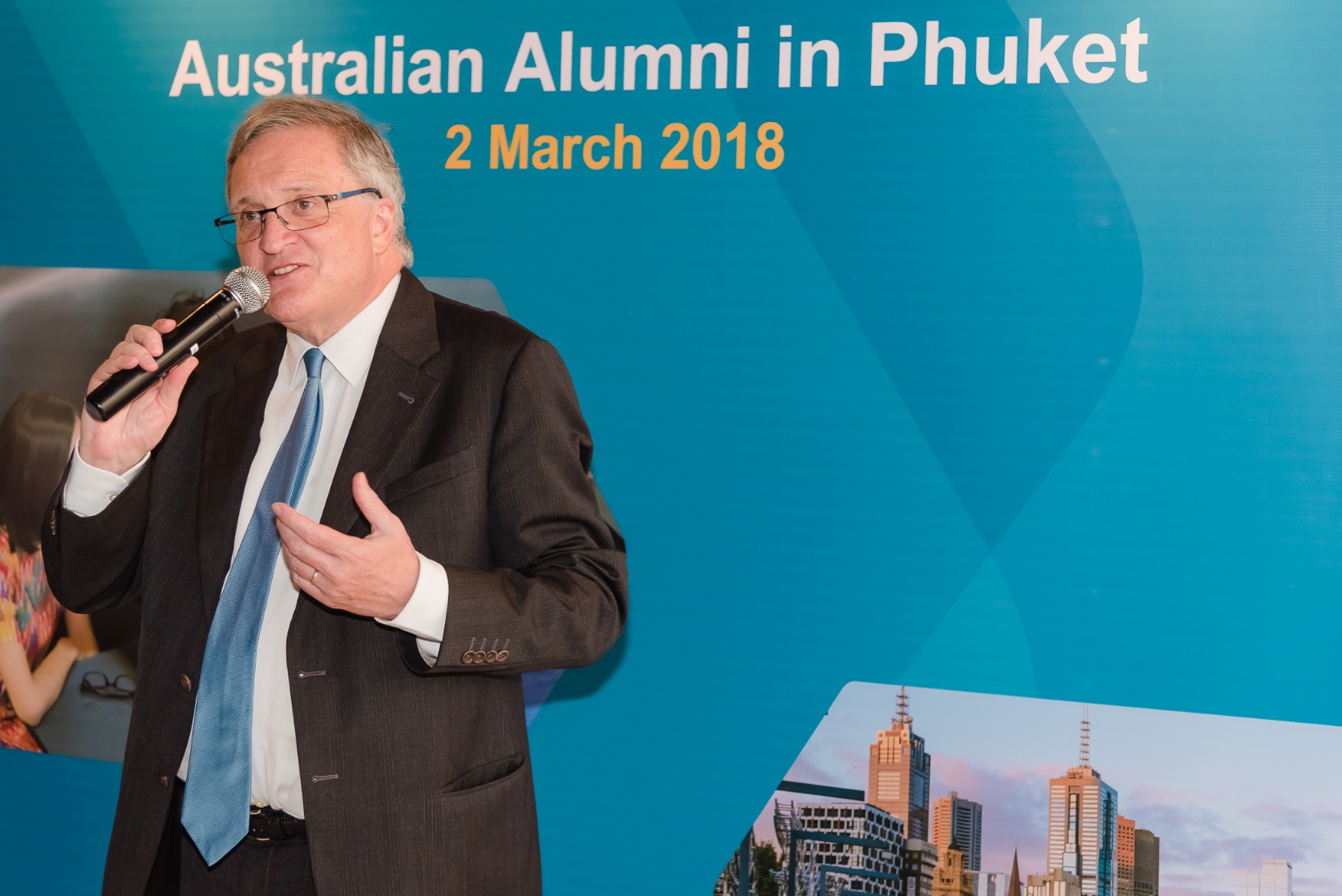 Australia Day 2018
Australia Day 2018 was marked by a reception hosted by Consul-General Craig Ferguson at the Hilton Hotel Karon Beach. Guests came together from Thai government, military, academia, community groups and many other friends of Australia. During a speech the Governor of Phuket Mr Norraphad Plodthong reflected on the strong relationship that the Phuket government enjoys with the Australian Consulate-General. Also in attendance were Vice Governors from neighbouring Krabi and Phang-nga provinces.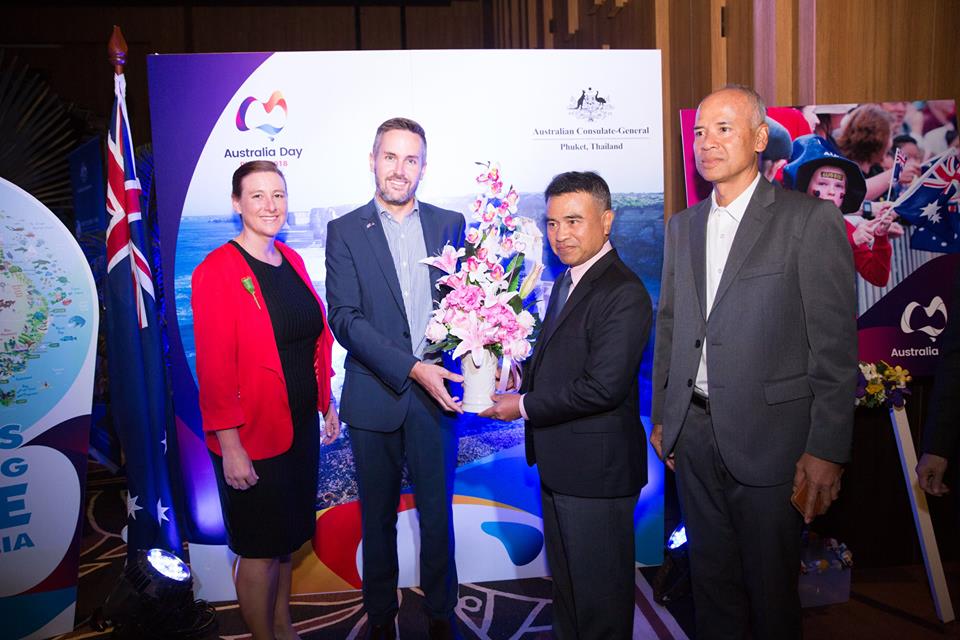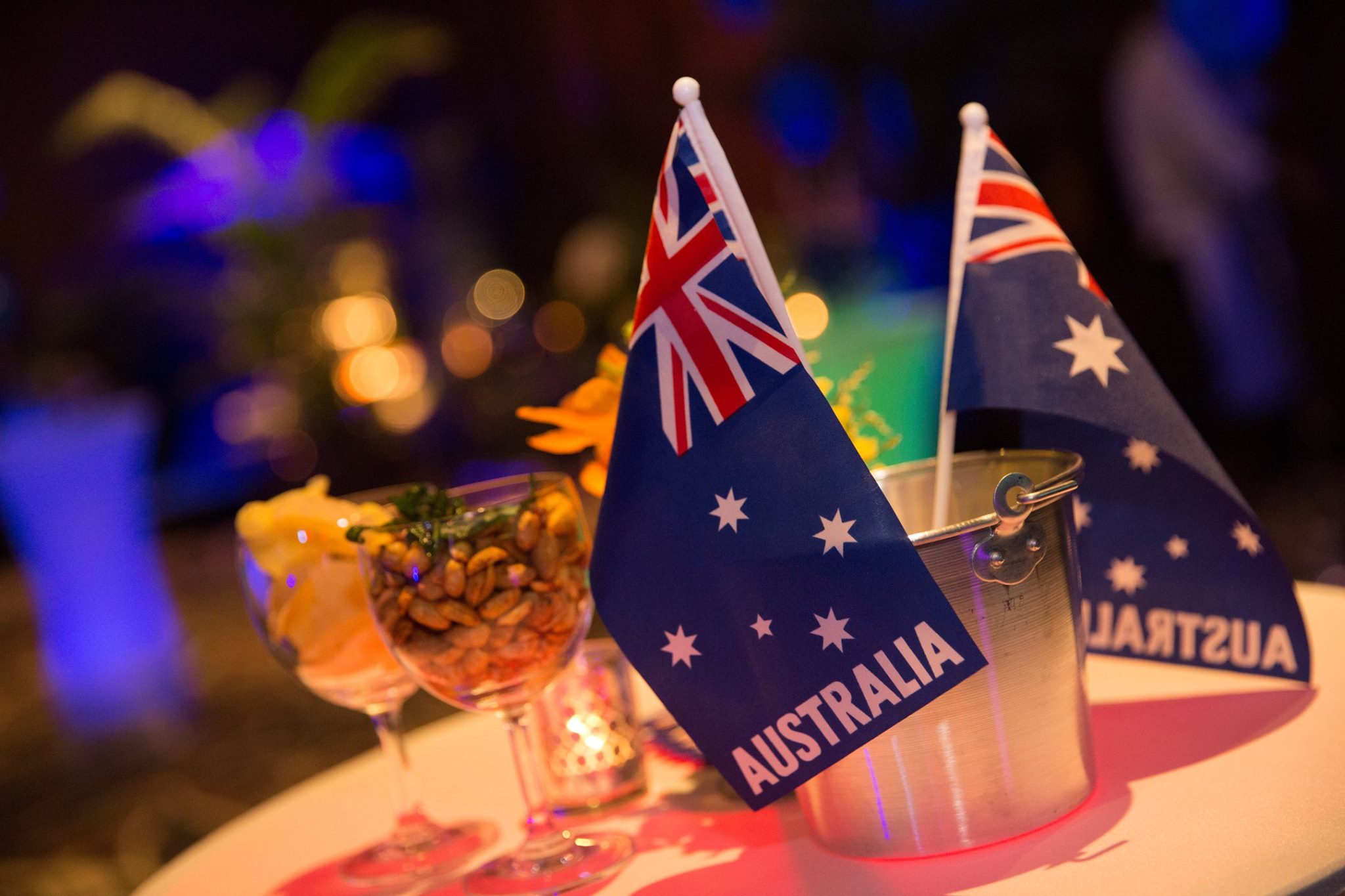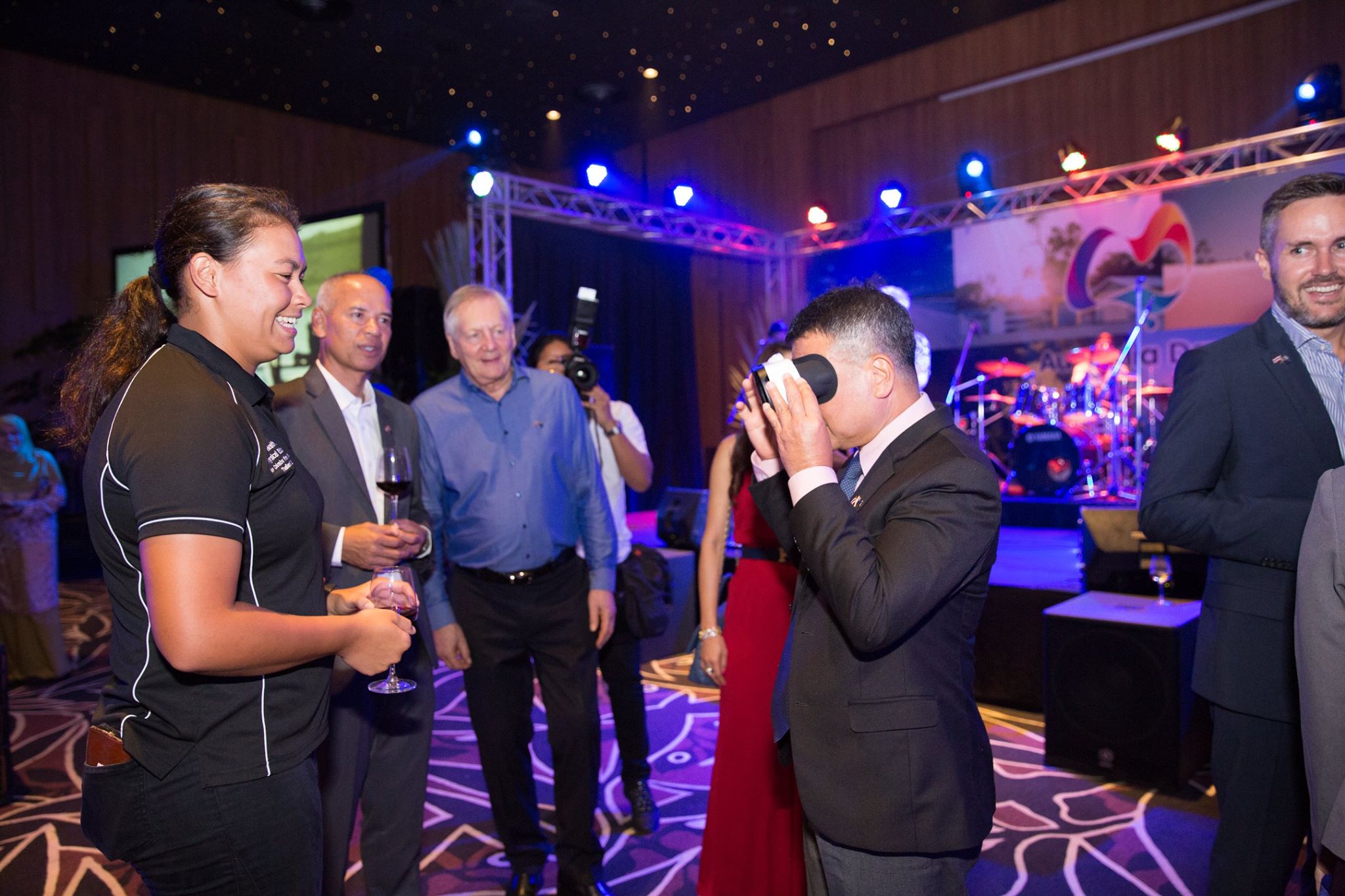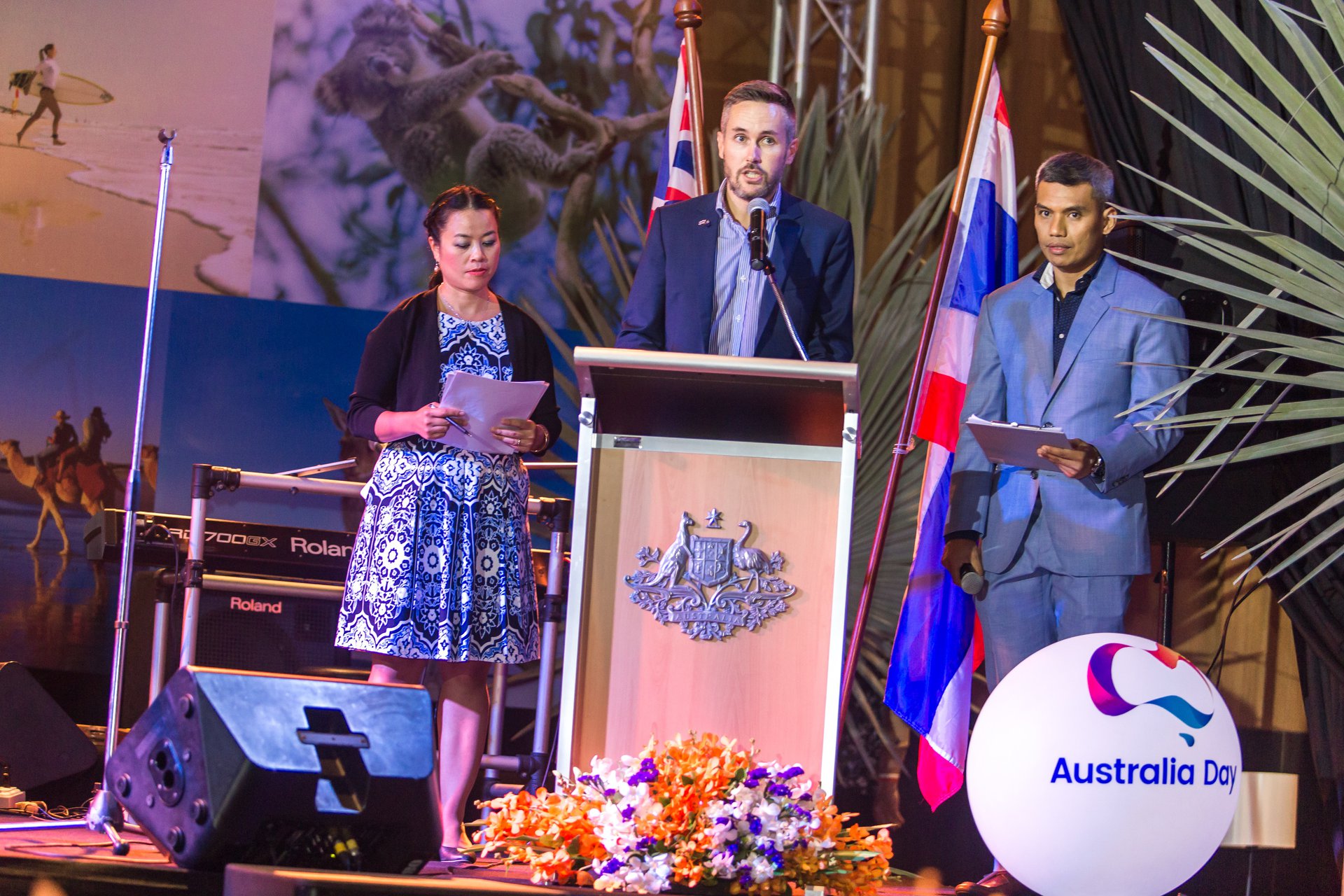 Australian Foreign Minister opens Australian Consulate-General, Phuket
On 4 August 2017, The Australian Foreign Minister Julie Bishop visited Phuket as part of her visit to Thailand to strengthen bilateral relations. Ms Bishop formally opened Australia's Consulate-General in Phuket, at a ceremony that will attended by the Vice Governor of Phuket Ms Siwaporn Chuasawad and other local dignitaries.
Ms Bishop also visited Patong Beach in Phuket to launch the first Thai language surf lifesaving manual and teaching curriculum, supported by AUD 16,500 (THB 435,000) from the Australian Government's Direct Aid Program. The manual will bring a standard approach to training Phuket lifesavers, boosting their skills, and helping save the lives of swimmers and surfers from around the world who find themselves in trouble in the water.
Ms Bishop attended a reception to mark the formal opening of the Consulate-General, where there was a fashion parade showcasing locally made clothes sold for charity.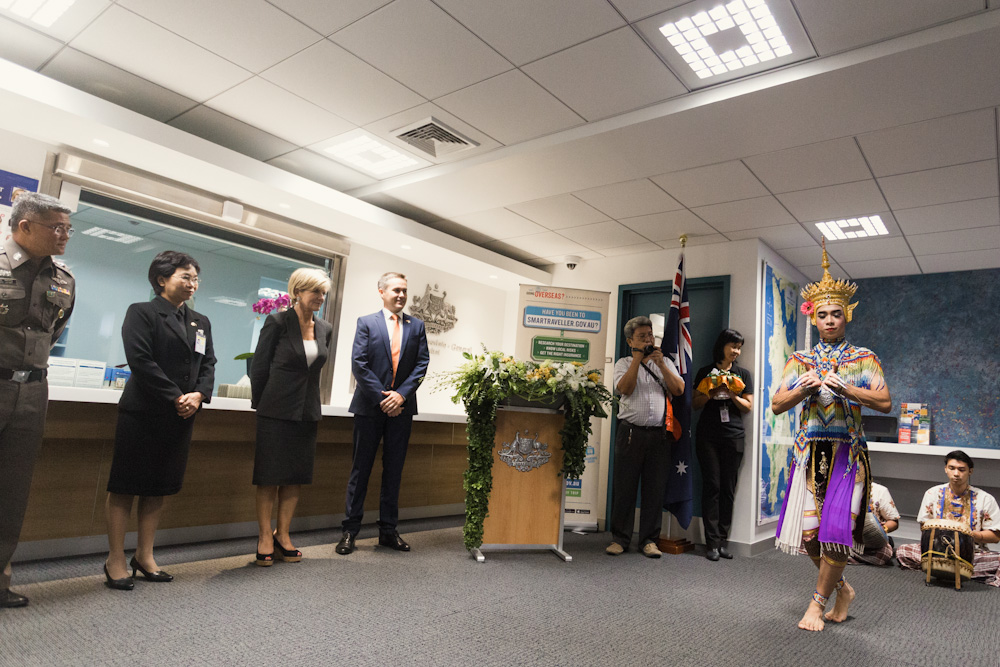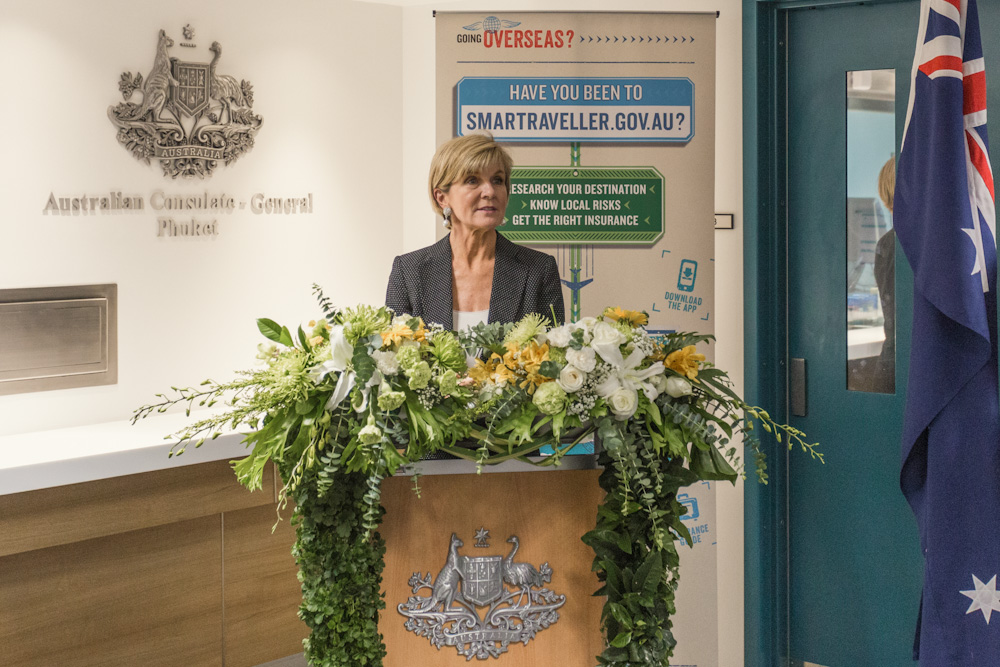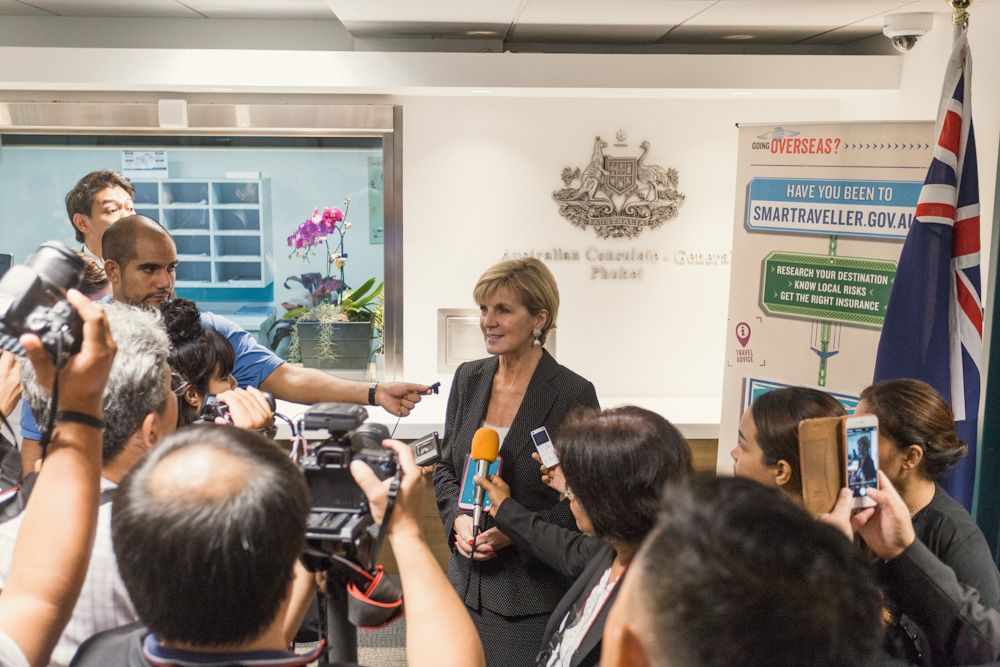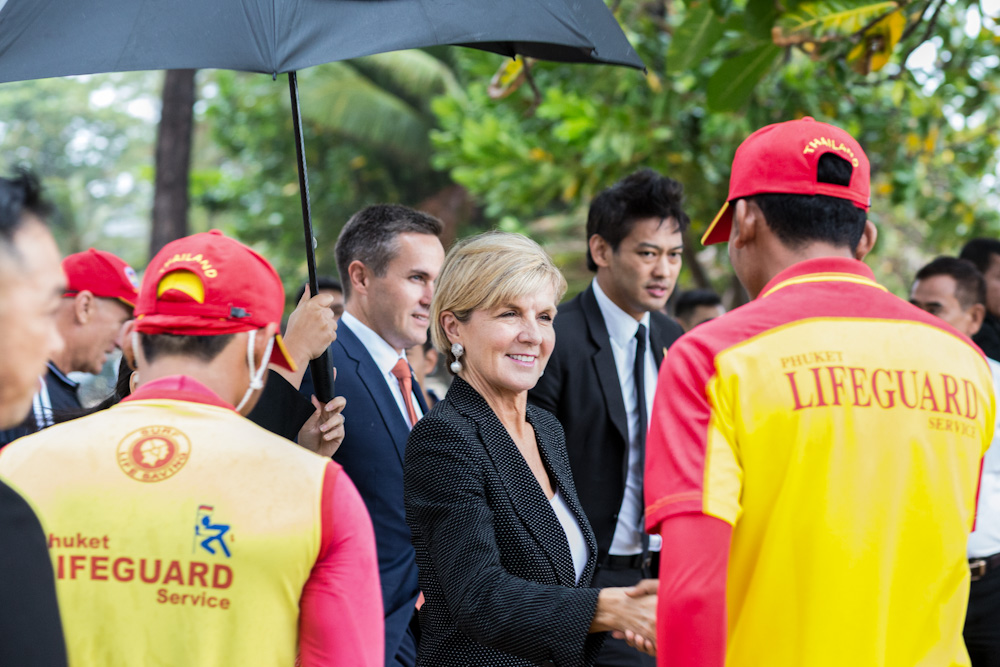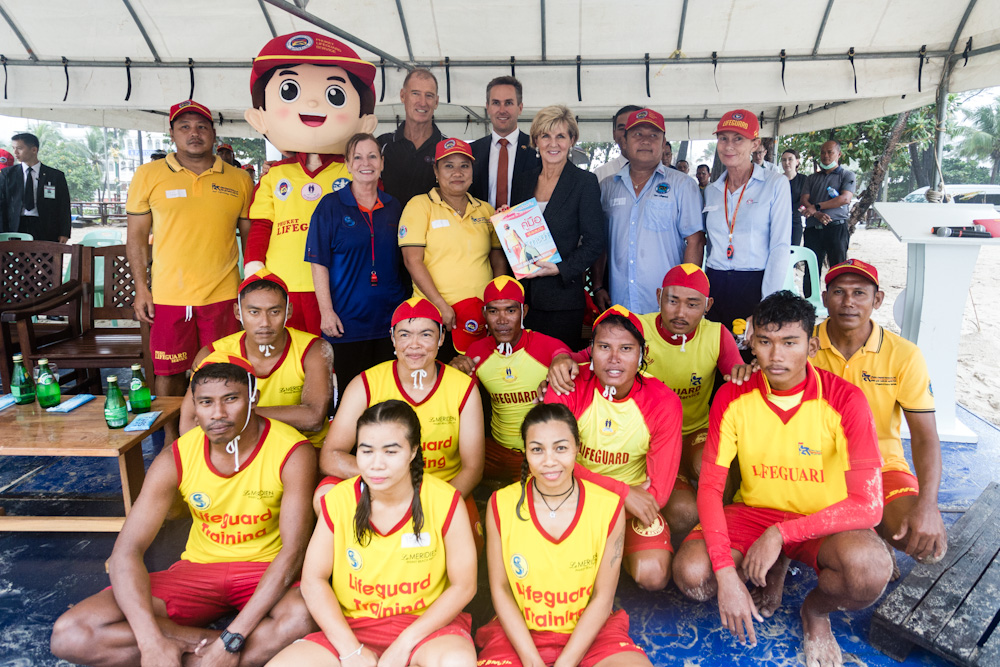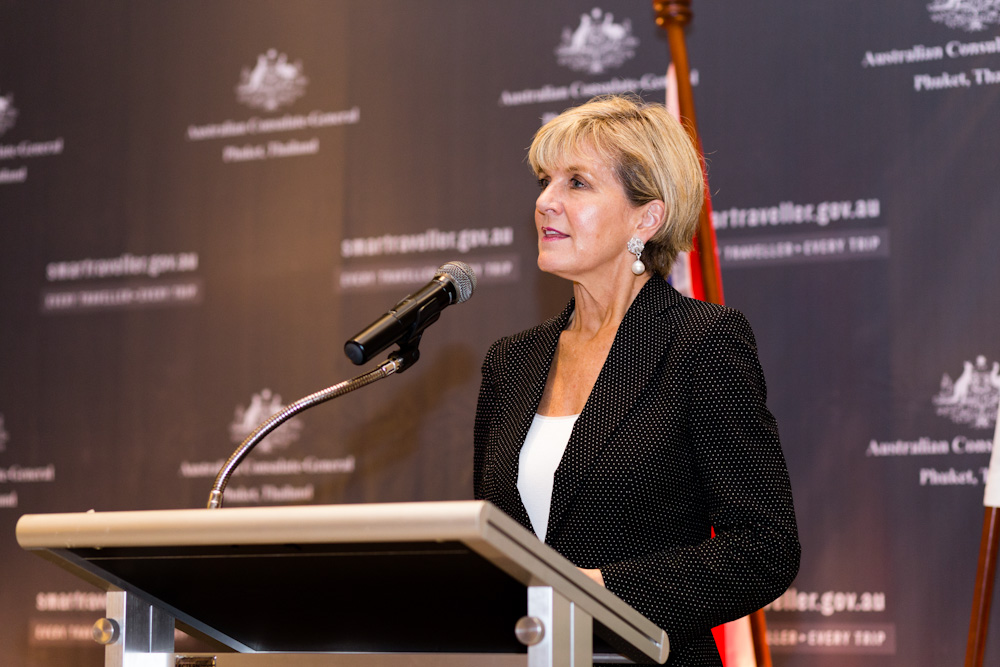 ANZAC Day 2017
The Australian and New Zealand communities attended an ANZAC Day Dawn Service which was held at the Phuket Yacht Club at 6.30am on 25 April 2017.